Regular price
RM499.99
Sale price
RM249.99
Unit price
per
Sale
Sold out
Product Specifications

Say hello to the HiBlendr Juice Cup Pro S - the most aesthetic premium portable blender out there!

It features:

High-Speed Motor (21,000 revs/min).
Upgraded 4000mAh Battery. 
20-Seconds Ready To Go.
Wireless, Light & Portable.
Multi-Functional Push Start Button.
Enhanced Smart Lid Safety System With New Magnetic Chip.
Brand New Effortless USB-C Rechargeable Battery.
Re-Designed 304 Stainless Steel 6 Blades.
Eco-Friendly, BPA-Free Food Grade Reusable Bottle.
Capable of Blending Fruits, Small Ices, and Frozen Fruits.
Capacity: 350mL.
Blender Dimensions: 9*9*20cm.

So what are you waiting for? Upgrade your juicing game and get the HiBlendr Juice Cup Pro S today. It's the perfect way to enjoy delicious, healthy drinks on-the-go!
Size & Dimension
What's in the box?
View full details
Healthy Lifestyle Made Simple
Imagine blending your favourite nutritious drinks and meals becomes so easy, beyond the limitations of traditional blenders.
Unlock a simpler path to health, no matter where you are.
Light & Portable

Lightweight yet solidly crafted. Slide it into your bag and enjoy fresh drinks anywhere.

Powerful Motor

Big blender performance with 350 spins/sec, it crushes ice & frozen fruits etc in 20 seconds.

USB-Rechargable

Lasts up to 20 blends* with Type-C fast charging, just like your smartphone.

Smart Safety System

Only blend when cover is properly closed, avoids risk of cutting.

Self-Cleaning

No more hassle cleaning, now with IPX5 water resistance.*

BPA-Free

Food grade material with SGS, FDA, BPA/BPS-Free Certification.
Tranforms Lifestyle In 4-Steps
Blend Everything
Experience the mastery of HiBlendr in making smoothie-shop-grade smoothies, creamy protein shakes, and an array that includes slushies, baby food, dips, dressings, sauces.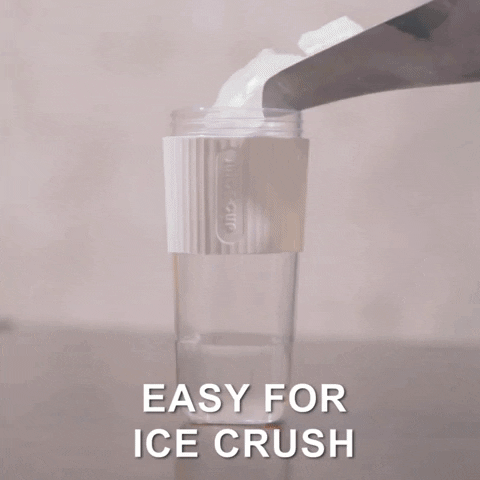 It Crushes Ice.
With it's 6 toothed blades and hyper-speed motor, it crushes ices, frozen fruits easily with enough liquid.
USB-C Rechargable
With just 2-3 hours charge from any USB port, you can enjoy up to 20 blends. Hiblendr features a water-resistant USB-C port for hassle-free charging.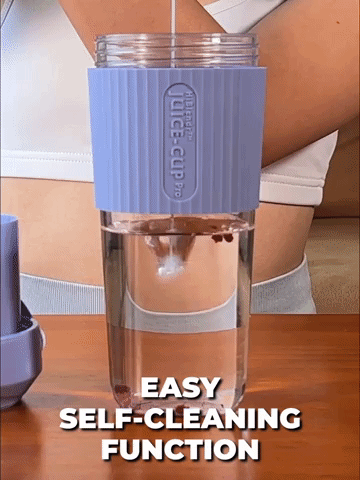 Self-Cleaning
Wave goodbye to blender hassles. Cleaning hefty kitchen blenders is a drag, especially against the clock, but HiBlendr simplifies it. Add soap, water, blend, and you're set.
Loved by 1,000+ Influencers.
@sharnaazahmad

2m followers

@aaronchiatengfong

290k followers

@hanxiiaoaii

899k followers

@uyainaarshad

1.7m followers

@izzueislam

3.1m followers

@bibiqairina

1.8m followers

@danny_ahboy

635k followers

@elisyasandhaofficial

976k followers

@puteriaishahofficial

1m followers

@littlemisskhan

1.5m followers
OUR PRODUCTS ARE LOVED BY 40,000+ CUSTOMERS ACROSS THE WORLD.
Blended with hiblendr mixed berries C-booster with almond milk, yogurt and oats. Voila, it's ready to be consumed. Easy easy, no more cutting fruits and washing is a breeze too. No risk of cuts from the blades. Stylish design with awesome colors.
Hiblendr 2nd Gen 2023 Version
Loving the blender so much, easy to carry everywhere and all thing just in 1 click boom all done. Thanks a lot!
Its been helpful especially this ramadhan month!!
Best Portable Blendr Ever
My son cried when I used my newly bought kitchen blender to make protein smoothies. The sound was soooo loud. Then suddenly my Ig acc was full of this ads from HiBlendr 😂 immediately ordered from HiBlendr website and I gotta say… best portable blendr ever. Easy to clean, easy to crush ice, and no more loud sound.
HIBLENDR - EASY TO USE !!
Bought for my daughter to use in college. All it takes is only 20-40 seconds of blends, fresh juices and smoothies are healthy and ready to drink. Easy to wash with just a button click. THANK YOU & LOVE IT !!
Planning to buy again for Birthday present and Xmas present in the coming months :)
A healthy start of the Day
The blender works well. Really save me a lot time to kick start my day healthily. Only a slight concern is on the cleaning part at the top inner part of the blender where the battery is located. As I love chia seeds, it will stick around the white rubber tubing and made it hard to wash even with the wired brushes.
Frequently Asked Questions
Where do you ship?

Hiblendr offers standard and express insured shipping options. Free Shipping available for standard shipping option. Shipping costs and delivery times vary depending on the destination and selected shipping method.
How long does shipping take?

• West Malaysia: 2-5 days

• East Malaysia: 3-8 days
Can I do Instalment for my Hiblendr purchase?

Yes, you can! We do offer 0% interest instalment for 3-4 months with Atome/Grab.
Does Hiblendr Juice Cup Pro S blend ice?

Yes, it does blend ice & frozen fruits provided it's cover with enough liquid (can be water or milk) & the frozen fruits should not be too big.
How long does the battery last on the Hiblendr Juice Cup Pro S?

With its 4000maH battery, it can blend up to 20 blends protein shakes upon one full charge (one full charge will take around 2-3 hours).

It varies depending on the content that you blend. Tougher blends such as ice and frozen fruits might have lower blends per full charge.
How do I clean my Hiblendr Juice Cup Pro S?

We recommend you to use self-cleaning feature, after each use to blend water with a drop of soap to clean your Juice Cup Pro S. Rinse with plain water, and you're ready to go again. (wash within 30min after use to avoid stains)

With IPX5 water resistant, you are able to wash the blades part of the blender. However, you should avoid running water straight to the charging port part.
How do I properly store my Hiblendr Juice Cup Pro S?

Your Juice Cup Pro S can be stored in a cupboard, as you would any other cup or protein shaker. We recommend keeping the lid loose rather than tightly closed, to allow any excess water to evaporate.
Can I fly with my Hiblendr Juice Cup Pro S?

Yes! We recommend that you bring your Juice Cup Pro S in your checked bag without any liquid inside. Many folks bring it in their carry-on, but in some rare cases the Customs may not allow it.
Eco-Friendly & Sustainable

BPA-Free and Highly Durable Food Grade Tritan™ Material.

Contribution to Charity

You help children to change their lifestyle too.

Free Express Shipping

0% Interest Instalment Available.

1-Year Warranty Extension

Built to last & sustain your healthy lifestyle.